Discover Greece and the Greek islands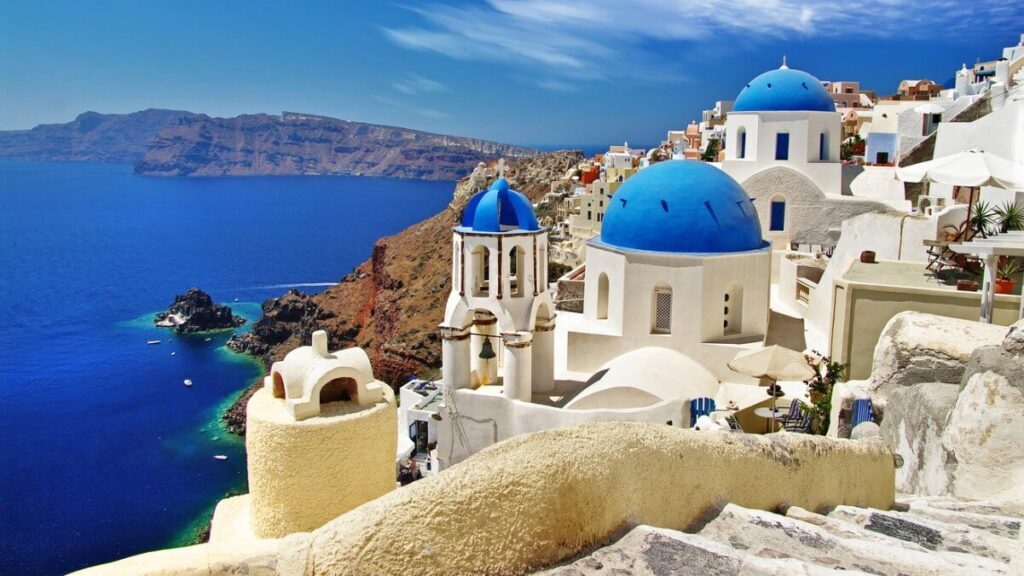 Greece is a veritable cornucopia of pleasures featuring a myriad of contrasting landscapes, tucked-away islands, ancient ruins and a breathtaking coastline that extends across the Ionian, Aegean and Mediterranean Seas. A major draw is the country's uncanny ability to weave past and present together through its abundance of historical landmarks, surprising traditions and sheer natural beauty. 
The Greek coastline served as an impressive 16,000 km divide between hundreds of inhabited islands and the mainland. The coast is uniquely diverse, glistening-white beaches, secluded coves and caves are but a few of the wonders to behold. Add to the enchanting mix ancient archeological sites, long-standing cultural traditions and excellent weather – and you begin to understand why Greece is one of the most popular holiday destinations in Europe. 
Most Greek Isles are located on the Aegean Sea while the Ionian Sea is home to just one. Tempting options include Crete – a marvel of magnificent landscapes and silky sand beaches – the hedonistic islands: Mykonos and Ios, Rhodes – a must for admirers of ancient archeology- and Santorini – the land of dramatic volcanoes and views. Other sun-drenched notables include Corfu, Kos and Paros but if privacy is of paramount importance, Syros and Amorgos are ideal hideaway havens. Whichever landscape suits your needs, it's of little wonder that yachting is a favored mode of transportation between neighboring islands and beyond.  
Greek cuisine forms a strong part of the nation's cultural identity. This is also true of Greek hospitality. Rarely will you find a local disinclined to make visitors feel at home. Traditional menus include healthy staples such as olive oil, feta cheese plus a wide assortment of fresh produce, meat, fish and herbs. Influenced by both Turkey and Italy, local chefs have mastered time-honored ingredients and techniques to make their dishes distinctly Greek.
The weather in Greece is another seductive factor. Most of the country, including the islands, enjoys mild, Mediterranean weather with an inviting seven months of sunshine – ample time to appreciate all this wondrous country has to offer. 
Please contact Navis Yacht Charters for your perfect Greek yachting vacation, regardless type of yacht: luxury, sailing, catamarans.