Suggested itinerary for South-central Dalmatia
---
Day 1. Split
A city with a 1700-year old tradition, a variety of archaeological, historical and cultural monuments, among which the well-known Palace of Diocletian, inscribed into the UNESCO World Heritage List, certainly occupies a special position, and the warmth and offer of a modern Mediterranean city. The first detailed tourist guide through the town and its surroundings, published in 1894, bears witness to the long tourist tradition in Split.

Day 2. Island Vis and Blue Cave – Modra Splija
First destination or route is to Vis Island and Bisevo what includes visit to Blue Cave or Modra Spilja, cave accessible only from sea. The island has several caves, the most famous being the Blue Cave in the Balun Cove. It resembles the cave on Capri, Italy, but is much more attractive and luxuriant. It has been accessible since 1884 and can be reached only by boat. On a sunny day, when the sea is calm, especially at noontime, sunbeams penetrate through an underwater opening into the Blue Cave, reflect from the sea bottom and illuminate the cave with blue and the items in the sea with silver color. After peaceful day in coves around Bisevo, departure to Vis old ancient city port and spending night in same city.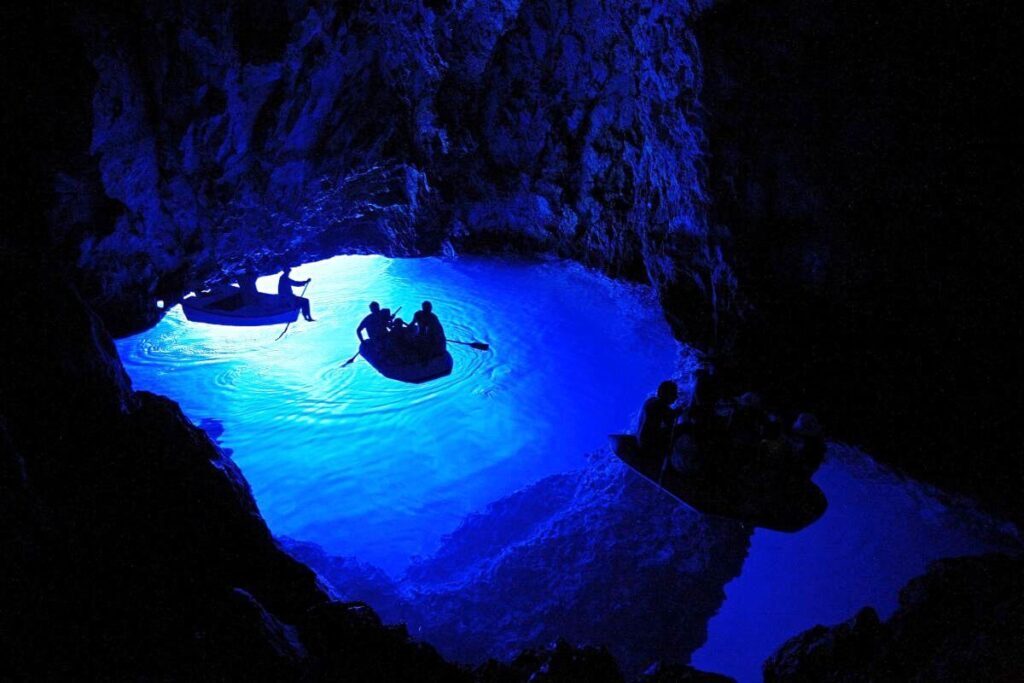 Day 3. Hvar Island and Pakleni Otoci ( Hell Islands )
Departure from Vis to Hell Islands , which are located in front of Hvar Island , at south side. Hell Islands are known as islands with most beautiful coves, bays with sea so clean that you have never seen in your life. After afternoon spent on anchor we steam to Hvar old ancient town harbor. Hvar is known as sunniest island and place in entire Med Area. Hvar is the town of a unique cultural and historical heritage but also an important tourist resort. The first hotel, Empress Elisabeth, was opened in 1903. Hvar has an outstanding historical heritage – the cathedral, the Franciscan monastery, the Hvar theater and the fortresses which offer a beautiful view on the Pakleni Islands and the island of Vis. Of course night life in Hvar offers one of the most finest cocktail bars , which can be founded on coast as well as some excellent gastronomic offer of sea food.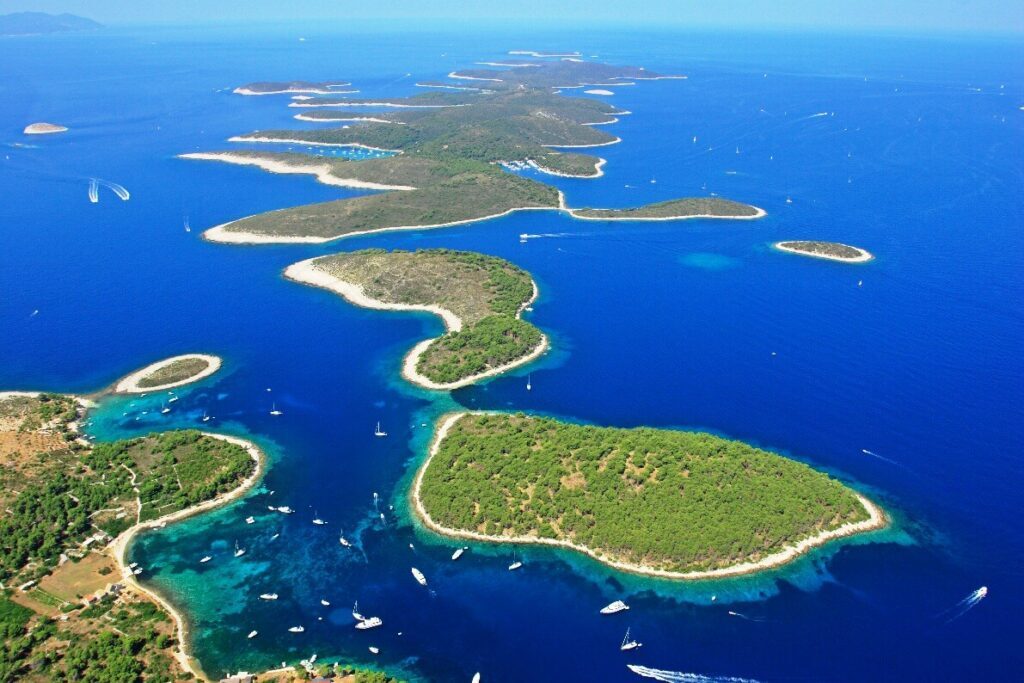 Day 4. Korcula Island
Departure to Korcula Island , but anchoring in front of island Scedro, small island in front of Korcula. According to some research, Scedro is identical to the ancient island of Tauris near which the famous battle between the Caesar's and Pompey's fleets took place (47 BC). After Hvar night life ,bays on Scedro are exactly what you need , and that is total relaxation and sunbathing. After afternoon we steam to Korcula Island ,Korcula Town , known as birth place of world known adventurer Marco Polo. You will be visiting his birth home and museum. Korcula is island with very long history, starting from Neolitic , Roman Empire,Venetians Korcula offers nice wines and sea food in many restaurants and taverns.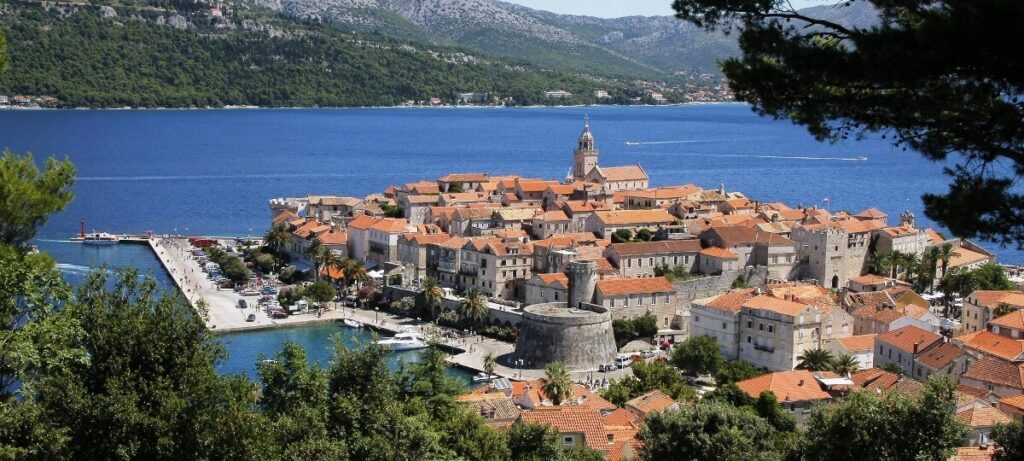 Day 5. Dubrovnik and Mljet
We steam to Mljet from Korcula. Mljet is an island lost in the open sea, and the island is indeed hard to reach. But do not let this landscape – mentioned in the stories about Odyssey and St. Paul, as well as Benedictine monks and the Mediterranean Seal – remain a secret for you. National Park " Mljet" and the salt lakes are a unique geological and oceanographic phenomenon of worldwide importance. They originated approximately 10,000 years ago and, until the Christian era, they were freshwater lakes. Nature or environment which you will see on this island ,you will not see anywhere in the world. Leaving Mljet to Dubrovnik where will spend the night. Dubrovnik night life is the richest night life's in entire Med Sea, starting with culture events , Dubrovacke Ljetne Igre to entertainment , casinos …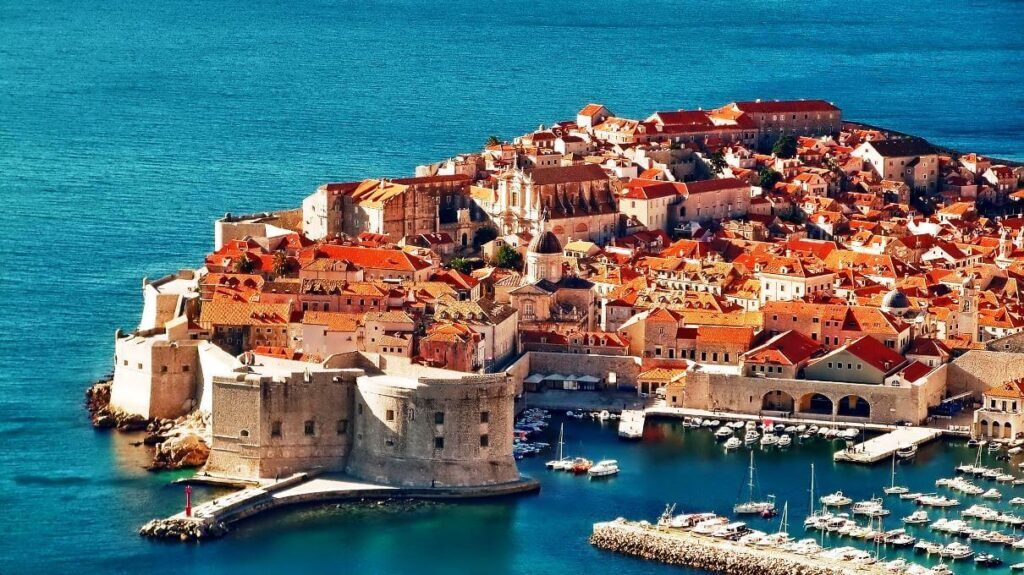 Day 6. Elafiti Islands
After Dubrovnik old town tour ,we are on route to Elafiti Islands, where we will take a rest ,deserved from last night. The old historical name was first used by Pliny the Elder (1st c.) in his work Historia Naturalis, III, 152. The Greek name (elafos: deer) indicates that such game could have been found on the islands. The group comprises the following islands: Jakljan, Sipan, Ruda, Lopud, Kolocep and Daksa (some also include Lokrum), as well as several smaller islands – Olipa, Tajan, Crkvine and Sveti Andrija (St. Andrew). Sunbathing and soft lunch before we sail towards Ston , where will spend peaceful night and taste some seashells, oysters known even in roman empire.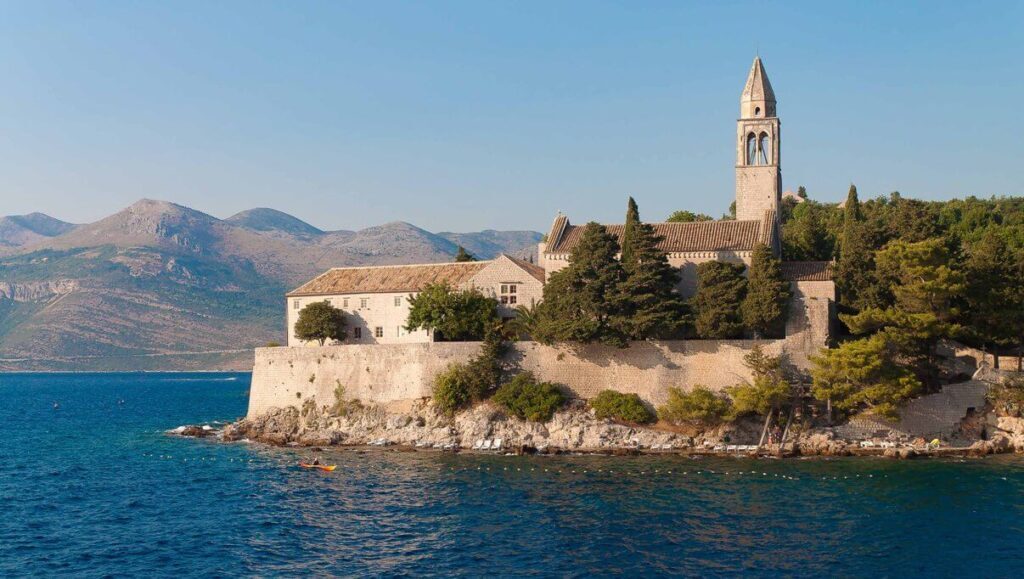 Day 7. Return to Split Base
If you are not tired, you will make a tour of Diocletian Palace and the church of St.Dujam, saint which is a protector of the Split town. Cathedral has a beautiful panoramic view of Split and islands nearby. Transfer to airport Split in Air-conditioned Cars.