The first time you leave the dock and head out into blue on your own chartered yacht, is an amazing feeling. From the soft sound of the waves lapping the side of the boat, to the feeling of the wind in your hair, not to mention the stunning views of the turquoise…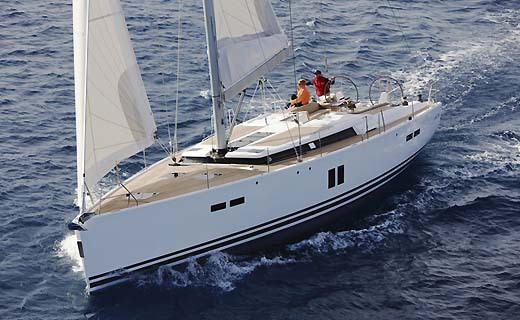 The first time you leave the dock and head out into blue on your own chartered yacht, is an amazing feeling. From the soft sound of the waves lapping the side of the boat, to the feeling of the wind in your hair, not to mention the stunning views of the turquoise water and contrasting land forms, you will feel as if all of your sensors are in overload. There is nothing in the world quite like sailing.
While many people love the idea of sailing, they believe it is something that requires a lot of training and skills, or at the very least, the ownership of an expensive boat. Other people simply don't know where to find a yacht or boat to charter, or know what types of boats are available.
On the contrary to popular belief, sailing is an activity that is within the reach of everyone, and should be tried at least once. The best way to start is by chartering a yacht. The information below give budding sailor's insight into types of yachts, answers frequently asked questions and provide details on how to organize a charter yacht of your very own. Enjoy!
Types of Boats to Charter
If you want to charter a yacht (or get into sailing) then the first question you need to ask is: What type of boat should I charter? The three main types of boats are listed below with some of the pros and cons:
• Sailboat charter: Sail Boats are the most common and cheapest boats to charter. While they are slower moving, and you can only travel 45 degrees into the
wind (which can make a longer journey time), they offer a range of other benefits. For one, the whole crew can get involved. Sailing is a team effort and you can bond and enjoy your time on the water. Another benefit is that you can relax and enjoy your time. Sailing is slow and relaxing (except for the odd storm!) and promotes serenity.
• Catamaran charter: A Catamaran is a version of a multi hull boat and can either be a sail boat or motor boat. The benefit of a catamaran is that they tend to be more stable and offer more deck space. You can also use the mesh as a trampoline if you hire the right type of boat! The stability is important when mooring as it means you can sleep without being moved around too much. They can be slightly more expensive than a traditional sail boat, but do offer a lot more benefits to a more experienced sailor.
• Luxury Motor Yacht charter: A luxury Motor Yacht provides a great experience by moving you at a faster speed and also in comfort. However there are a range of issues to consider. Firstly the cost. They can be very expensive to charter as well as to fuel. If you value speed, comfort and style over money then this is the boat for you.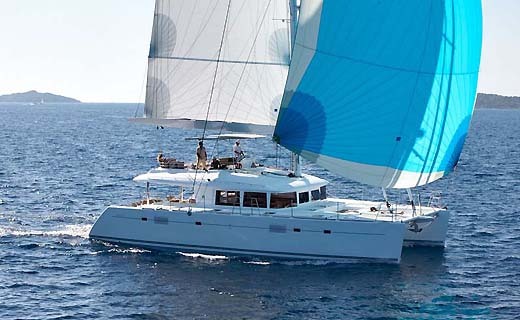 Frequently asked Questions (FAQs)
Once you know what type of boat you would like to charter and The Size of Your Charter Party, then you will need to prepare for yourself for the trip. The following FAQs will help you along the way.
• What is a bare boat charter? This is where you charter the boat without a skipper (captain) or a navigator. This is chartering at its best and offers a holiday with adventure and freedom.
• Do I need a boat license to drive a boat? In some cases the answer is no! However, you do need to prove that you have had training and that you are capable of controlling a boat as well as adequate experience. Always check first. In a lot of instances you will require a daily license (basically a one day course). If you are chartering a million dollar plus boat, the owners are going to want to make sure that you are a good investment!
• Can I have a skipper: Absolutely, if you are willing to pay extra you can organize a boat with a skipper and a crew.
• Do I require a large amount of training? Again the answer is no. Often all you need is a one day training course to obtain a license. Charter yacht brokers can help with this. Once you have competed the training the company will then let you travel into the blue yonder with yourself and your family or friends. How awesome is this for freedom.
• What is the minimum amount of time I can charter a yacht? Many companies generally have a one week minimum. However, this is open for negotiation. If you only have a weekend away, then many companies will match in with your requirements.
• What to bring? This is up to you, however casual clothes and " yachting" shoes are recommended. It is not allowed to be in High Heels when on board yacht. For sure this is all subject to type of yacht you charter.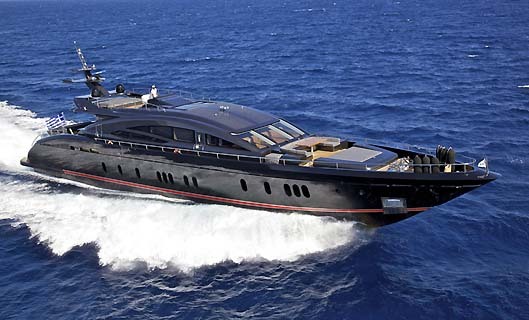 The best way to charter a yacht
There is a range of ways to organize the chartering of a yacht. Around the world there are 1000s of individual yacht owners or companies who you can organize the rentals through. However, this can be quite time consuming, and there is also some risk when it comes to ensuring that the boat has adequate insurance.
In recent years a large number of "charter yacht brokers" have emerged. These companies have partnerships and concessions with a range of different boat owners and companies and can shop around for the best deal for you in the location of your choice. Because of their size and volume, they can often get better discounts than what you would if you approached a company on your own. What's more, they also ensure each company has adequate insurance. As many of these companies are available online this is the best way to start.
Conclusion:
As a sport, hobby or holiday, you really can't go past sailing. Whether you like relaxation, adventure, competition or sun baking, you can do it all from the deck of a boat. While the dream of owning a large luxury boat is beyond many of us (if it's within your means then go out and buy one now!) chartering a yacht is a way to experience all the benefits of boat ownership on a short term basis.
While organizing the chartering of a yacht used to be a long and complicated process, with the establishment of boat chartering brokers, it has become quite easy. Brokers ask specific details about your experience and holiday, and then match up potential companies for you. This is all for free as the commission is provided by the boat owner.
If you are looking for a unique holiday or get away that has it all, then you really can't go past chartering your own boat. See you out there on the water.
Croatia, Greece, Montenegro, Mediterranean yacht charter specialist:
Navis Yacht Charter – NYC