Home to idyllic villages and hamlets, the Croatian island of Korcula is surrounded by the Adriatic Sea in the breathtaking Dalmatian archipelago. It is an enchanting destination committed to preserving its old world traditions; folk music, dance and religious ceremonies are still practiced regularly – to the delight of its visitors.
The southern coastline features tranquil beaches and coves while Korcula Town, its main settlement, is rich in ancient architecture and charming narrow streets. Natural harbors to the north make it the ideal setting for a luxury yacht excursion to visit its shores.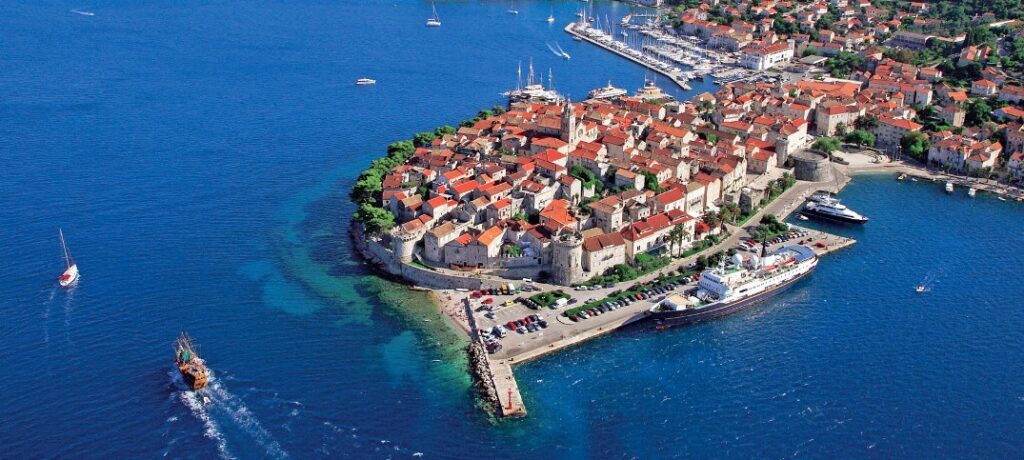 Recognized as the birthplace of legendary explorer Marco Polo, Korcula's has a lot to offer in terms of culture and landscape diversity. Its various regions provide a plethora of cultural experiences; Lumbarda, for example, harvests an exceptional desert wine, Vela Luka features a beautiful harbor area, while Blato is located in a scenic, central valley surrounded by hills. Other notable coastal villages worth a visit include: Cara, Zrnovo, and Racisce.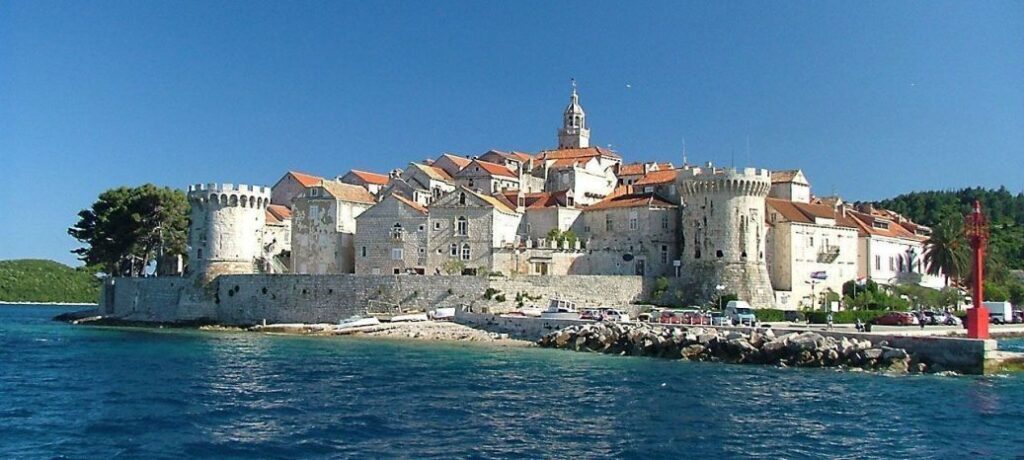 Due to its advantageous proximity to the Mediterranean, the island enjoys mild winters and long, hot summers, offering visitors plenty of outdoor activities to enjoy year–round. History buffs will appreciate architectural sites such as the 15th century St. Marks Cathedral, built in an elaborate Gothic-Renaissance style and the impressive Governor's Towers, still proudly guarding the harbor and the site of where the palace once stood. Active travelers can partake in aquatic and land-based activities such as exploring the island via kyack (Badija Island is a neighboring spot worth a visit), cycling and snorkeling. Laid-back visitors can simply enjoy sunbathing in any of the quiet beaches found along the coastline. In the evenings, two nightclubs keep guests entertained long into the night.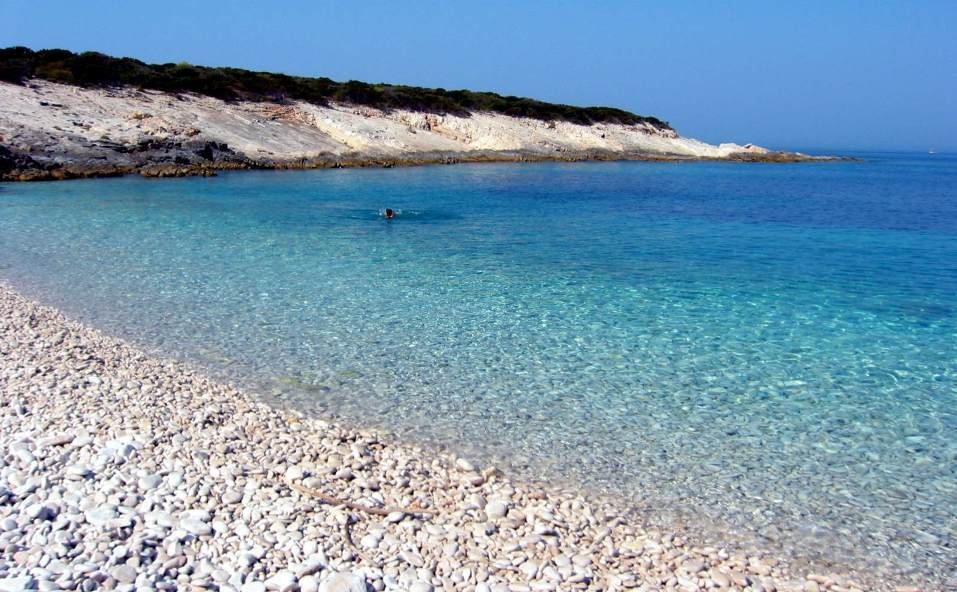 Korcula is one of many enchanting destinations available to Navis Yacht Charter clients as part of our itineraries in Croatia. For more information about luxury yacht charters and other exclusive services, contact us at our NYC office or fill out our convenient Yacht Booking Form. We are at your service to answer your queries promptly and to your total satisfaction.