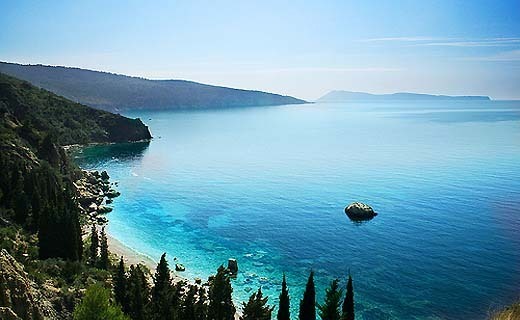 If you are seeking to sail or to search yachts for charter through the Mediterranean coasts of you need not look any further then the Croatian seas they offer gleaming azure bound waters that are imaginably beautiful I n every way; words can't possible express the experience of sailing through these tame inviting seas.
The country of Croatia and its waters have a long standing heritage dating back to ancient times. It is in all aspects a European nirvana that invites people from around the world to bask in its seductive beauty.
Croatian isn't restrained for sailors alone it offers a wonderful array of other activities to entertain its visitors. Croatians natural cliffs, caves and stark white beeches are so magnificent one would think they were carved out from the land by the ancient gods themselves. The erected building, monuments and architecture built by past Croatian societies are a pleasant view from abroad. During your yacht charter through the coastal waters of Croatia you'll surely be accompanied by a group of streaming dolphins, the escorts of the Croatian seas.
There isn't a sense of tranquility and peace cruising around the exotic isles of Croatian. Just imagine yourself immersed in a great novel, sipping white Vugava to complement your Mediterranean seafood platter cultivated from the mother land, all this on the top deck of yacht. In addition all your needs will be met by a formal staff assigned to meet any requests or desires you may have at a mere moments notice. Visualize our mature and professional yachting crew as they man the sails, adjusting them to the warming Mediterranean winds. If you care for a swim the virgin crystal clear waters are ever so inviting, snorkeling and diving are popular recreational activities. If you care for adventure the island of Vis being once an ex-military naval base occupied by Yugoslavians was restricted to foreigners for many years and is quite a rare destination to port, the island consequently now attracts touristic with its hippie laid back summer tone vibes.
The most recommended destination for sailing enthusiast is just off the mainland and presents itself as the small isle of Murter. Sailing near Murter is exceptional in the fact that the Komati national park is in perfect viewpoint. In fact it's so suitable for sailing this due to its winds and natural waves that the prestigious Croatian Adriatic Academy holds annual sailing lessons in its harbors.
If on your sailing adventure you'd like to more excitement and midnight fun the isle of Pag is renowned for it's party atmosphere. The clubs and bars are literally open 24 hours a day during the seasonal summer months and are celebrated for there the night life. As you may induce Croatia offers an abundance of touristic options for sailors that promise to satisfy anyone's taste.