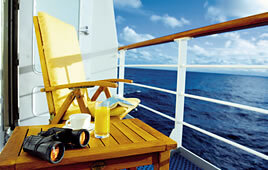 Regardlles you're booking a bareboat, instructional, or fully crewed yacht charter vacation, it is the charter yacht's owner or management company that pays your charter broker's fee. The yacht owners and management companies want charter brokers to bring them clients like you, so they foot the bill for all the work the broker does to help you through the booking process.
Brokers, at the end of the day, are people, and they all have different personalities and skill sets. You can pick up the phone and call more than
one broker at first, so that you can find one whose personality jibes with your own, but once you begin working with a broker, you need not call sixteen others to check on the price you get for a particular yacht. In virtually all cases, every broker will get you the same exact price. What your choice of broker comes down to is your comfort level working with the person, and the service that she gives you.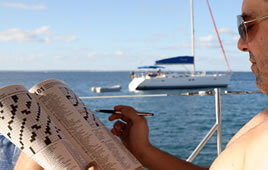 That service should include everything from helping you select a destination itinerary to helping you navigate the often complex world of yacht charter contracts. These contracts have become relatively standardized worldwide in recent years, but because yachts are owned by individuals and not corporations, every contract is by definition a deal made with a new entity—and one yacht owner may want clauses inserted that another yacht owner may go without. Ensuring that you have a fair contract, not to mention insurance needs and any problems that may crop up during your actual cruise vacation, is why you want to work with a reputable charter broker. He or she will look out for your best interests, even when you don't know exactly what they are.